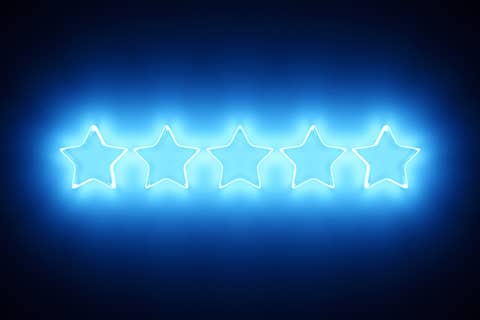 Customer Reviews of Titan Contractors: "Outstanding Residential Remodeling Work!"
At Titan Contractors, we pride ourselves on providing high-quality services to our clients. Our commitment to excellence is reflected in the positive reviews we receive from our satisfied customers. Read on to learn more about what our customers have to say about their experiences with our residential and commercial remodeling services.
Residential Remodeling Reviews
We understand how important your home is to you, which is why we strive to provide the best residential remodeling services possible. Here are some of the reviews we have received from our residential clients:
"Titan Contractors did an outstanding job on my home remodel. The crew was professional, efficient, and detail-oriented. They were great to work with from start to finish." – John D.
"I am so happy with the work that Titan Contractors did on my kitchen remodel. They transformed my outdated space into a modern and functional kitchen that I love. I would highly recommend their services to anyone." – Lisa W.
"Titan Contractors exceeded my expectations with my bathroom remodel. They helped me design the perfect space and their attention to detail was impressive. I couldn't be happier with the end result." – Sarah K.
Commercial Remodeling Reviews
We also offer top-notch commercial remodeling services to businesses of all sizes. Here are some of the reviews we have received from our commercial clients:
"We hired Titan Contractors to remodel our office space and they did an amazing job. They were able to complete the project on time and within budget, and the end result was even better than we could have imagined." – Michael P.
"The team at Titan Contractors was professional and knowledgeable throughout the entire remodeling process. They were able to work around our business schedule to minimize disruptions and the finished project looks fantastic." – Emily L.
"I am so impressed with the level of expertise and attention to detail that Titan Contractors brought to our commercial remodeling project. They listened to our needs and ideas and delivered a space that exceeded our expectations." – Mark T.
Average Review Rating
Average Rating: 5
Total Reviews: 24
List Of Reviews
By:
Kay S.
on
Titan Contractors
The painter was meticulous. They did repairs to the woodwork and sawed off and cleaned up some decorative beams that were rotting and then added metal flashing to protect them once painted. While they were up there, they replaced a broken security light that was on one of the beams up high. They boxed in a patio post out front that had separated a bit from foundation issues. He repainted the metal parts of our sunroom and porch cover and the metal drain pipes and did a good job of matching the color of our wood paint. He painted the garage door and even painted security light fixtures so they matched. We were very happy with the workmanship.
By:
Johnetta W.
on
Titan Contractors
Was very pleased with the contractor. She offered additional reviews. The roofers cleared away everything. I never found one nail in my yard or flower beds. The trash was hauled away when they finished the job. The complete job took about five hours, including tearing off old roof and wood, as needed and putting on new roof.
By:
Carol M.
on
Titan Contractors
We were badly in need of a new roof however, I had been assuming for months that since the roof was so old, insurance would not be an option and never bothered to check. One evening a very nice salesman from Titan came to my front door and informed me that it looked like I need a new roof. I laughed and told him that I was aware of that but now wasn't a great time since my husband had been unemployed for a few months and we really felt it would need to wait. The Titan saleperson told me that we should contact our insurance company anyhow, that it wouldn't hurt to check. He got them on the phone and made the appointment and arranged to meet them for the roof inspection. Shortly after the adjuster inspected our roof, he called me to let me know that we did indeed have a lot of roof damage and that he was approving the claim. Titan was able to install the new roof within the week and it was completed in one day. They replaced a few pieces of plywood that were damaged and paid excellent attention to other details. They did an excellent job of cleaning up. I was at work and if I hadn't seen the new roof, would never have known that they had come and gone. I am very grateful that Mike with Titan stopped by my door that day and I am very happy with my roof. My out of pocket expense for the roof was $1,400, my insurance covered the rest of the it.
By:
Steve R.
on
Titan Contractors
Roof Titan did a great job. They were prompt, and handled all the negotiations with my insurance company. The TV satellite dish was removed and replaced accurately. Other than a couple of roofing nails left on the driveway, I have no complaints.
By:
Charles M.
on
Titan Contractors
We were very happy with the services provided by Titan Contractors. We were victims of serious hail damage. They were prompt, and handled all the negotiations with my insurance company. We would use them again and we recommend Titan contractors.
By:
Mary M B.
on
Titan Contractors
A friend referred us to them. They had worked with Titan and their salesman Terry last year and were very pleased with the roof and the service they received from them. I called Terry. He came over, looked at the roof and said we had extensive hail/roof damage and we needed to call our insurance company. He and the insurance adjuster went over the roof. The roof was approved for replacement and Titan worked with the insurance company to get the best price. We chose the color and style of the shingles and it was scheduled for Wednesday. Tuesday morning they called and asked if they could install it that day because of rain forecasted for the rest of the week. They arrived about an hour later, got to work and had it finished, yard cleaned up, used a magnet roller to pick up any stray nails etc by 6:30. Except for a beautiful new roof, you wouldn't know they had been there.
By:
Ken M.
on
Titan Contractors
Followed through on all promises and actually did a better job than expected. Chris, is a great guy and an honest contractor. We have been burned in the past and I witnessed him turn down a job due to the inability to provide the service he expects from his company. Totally recommend this company.
By:
Kay S.
on
Titan Contractors
Our new fence looks great. They tore down our old fence and hauled it away. They replaced it with a cedar fence with metal posts using the wider pickets and heavy duty posts. They put in two gates. They were responsive to a couple of changes as we went along and adjusted their work timing while we leveled out and laid pave stones along the alley area behind our shed and a bed of bushes. We also had Titan paint our house exterior at the same time. They did a great job.
By:
David M.
on
Titan Contractors
Great experience from start to finish. Honest and trustworthy.
By:
Daniel F.
on
Titan Contractors
Contact Us
If you're interested in learning more about our residential or commercial remodeling services, or if you're ready to schedule a consultation, please don't hesitate to contact us. You can reach us by phone at (817) 473-7663 or by email at info@therooftitan.com. We look forward to hearing from you!