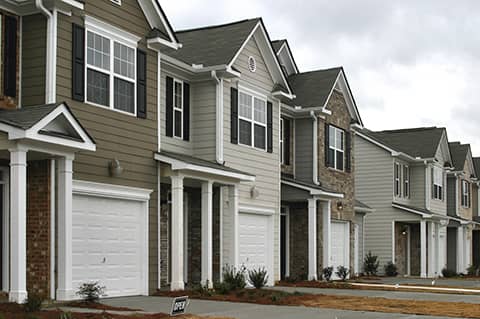 Multi-Family Projects
When it comes to multi-family projects, Titan Contractors is the name you can trust. With years of experience in this field, we have completed numerous multi-family projects, delivering exceptional results each time. We understand that every project is unique, and our team of experts works closely with you to provide customized solutions to meet your specific requirements.
Our Multi-Family Construction Services
At Titan Contractors, we offer a wide range of multi-family construction services to our clients. Our services include:
New construction: We specialize in the new construction of multi-family buildings, delivering high-quality workmanship and attention to detail in every project.
Renovations: We offer comprehensive renovation services, including exterior and interior upgrades, to enhance the look and functionality of your multi-family properties.
Repairs: Our team of experts is equipped to handle all types of repairs for multi-family properties, including roofing, siding, gutters, and more.
Maintenance: We offer ongoing maintenance services to keep your multi-family properties in top condition, protecting your investment for the long term.
Why Choose Titan Contractors for Your Multi-Family Projects?
At Titan Contractors, we are committed to delivering the highest quality workmanship and exceptional customer service on every project we undertake. When you choose us for your multi-family projects, you can expect:
Experience: With years of experience in the construction industry, our team has the expertise and skills needed to handle even the most complex multi-family projects.
Customized solutions: We work closely with you to understand your specific needs and provide customized solutions that meet your requirements and budget.
Quality workmanship: We use only the best materials and employ skilled craftsmen to ensure the highest quality workmanship on every project.
Exceptional customer service: Our team is committed to providing exceptional customer service, ensuring that you are satisfied with every aspect of our work.
Contact Us
Contact us today to discuss your multi-family projects and learn how we can help you achieve your construction goals. Our team is always ready to provide the highest level of service and deliver exceptional results for your multi-family construction needs.
Call us at (817) 473-7663 or email us at info@therooftitan.com to schedule a consultation.