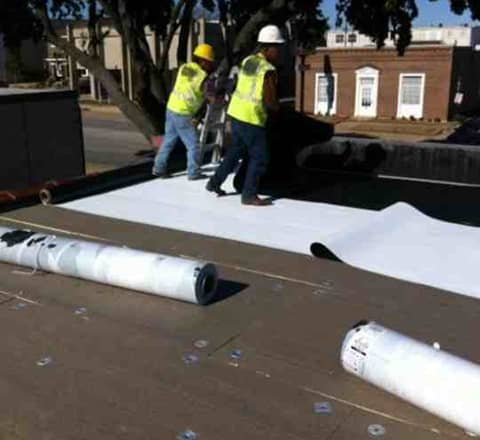 Commercial Roof Systems
If you own a business or commercial property, it's essential to protect it with a high-quality roofing system. Titan Contractors offers top-of-the-line commercial roof systems that are durable, reliable, and long-lasting. Here's what you need to know about our commercial roofing systems:
Built-Up Roofing
Built-up roofing (BUR) is a traditional roof system that's been in use for over a century. It consists of multiple layers of roofing felt and hot asphalt, which are then topped with a layer of gravel or other protective material. BUR systems are known for their durability and long lifespan, making them an excellent choice for commercial properties.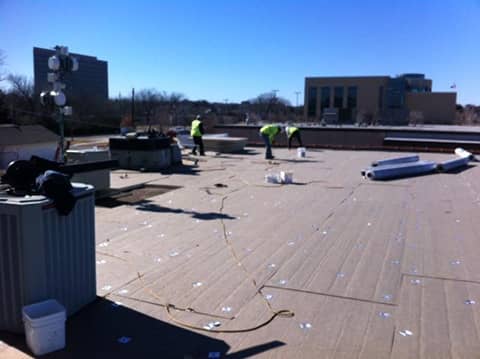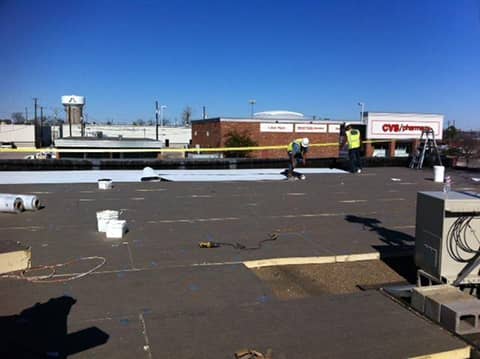 Modified Bitumen Roofing
Modified bitumen roofing is a type of roof system that's made from asphalt and a variety of rubber modifiers and solvents. It's applied in layers, typically with a torch, and provides excellent waterproofing and durability. Modified bitumen roofing is a popular choice for commercial properties due to its low maintenance requirements and long lifespan.
TPO Roofing
Thermoplastic olefin (TPO) roofing is a single-ply roofing system that's become increasingly popular in recent years. It's made from a blend of rubber, ethylene, and propylene and provides excellent durability, energy efficiency, and resistance to UV radiation. TPO roofing is also easy to install and maintain, making it a cost-effective choice for many commercial properties.
Our commercial roof systems are built to last and provide excellent protection against the elements.
We use only the highest-quality materials and work with the best manufacturers in the industry.
Our experienced team of roofing professionals has years of experience working on commercial properties of all sizes.
We offer a range of commercial roofing options to fit your specific needs and budget.
Our goal is to provide you with a roofing system that will protect your property for years to come.
Contact Us
At Titan Contractors, we understand the importance of having a reliable and durable roofing system for your commercial property. That's why we offer top-of-the-line commercial roof systems that are designed to provide maximum protection and longevity. Contact us today to learn more about our commercial roofing systems and how we can help protect your property. You can reach us at (817) 473-7663 or info@therooftitan.com.