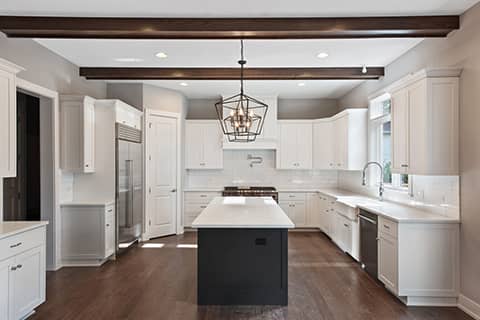 Transform Your Home with Our Professional Residential Remodeling Services
At Titan Contractors, we understand that your home is more than just a place to live—it's a reflection of who you are and the life you lead. That's why we offer top-quality home remodeling services that can transform your living space into the home of your dreams.
What to Expect from Our Residential Remodeling Services
When you work with us, you can expect a seamless and stress-free home remodeling process from start to finish. Our team of experienced professionals will work closely with you to understand your vision, needs, and preferences and will guide you through every step of the remodeling journey. We'll ensure that every detail is taken care of and that the final result is exactly what you envisioned.
Our Residential Remodeling Services Include:
Kitchen Remodeling
Bathroom Remodeling
Basement Remodeling
Room Additions
Outdoor Living Spaces
And more!
Why Choose Us for Your Residential Remodeling Needs
At Titan Contractors, we are committed to providing exceptional customer service and top-quality workmanship on every project we undertake. When you choose us for your residential remodeling needs, you can expect:
Personalized attention to your needs and preferences
Experienced professionals who use only the best materials and techniques
A seamless and stress-free remodeling process
A final result that exceeds your expectations
Whether you want to update your kitchen, create a luxurious bathroom, or add extra living space to your home, we can help. Contact us today to schedule a consultation and discover how we can transform your home into the perfect living space for you and your family.
Contact Us Today
Ready to get started on your residential remodeling project? Contact us today to schedule a consultation and take the first step toward transforming your home into the space of your dreams.
Call us at (817) 473-7663 or email us at info@therooftitan.com.