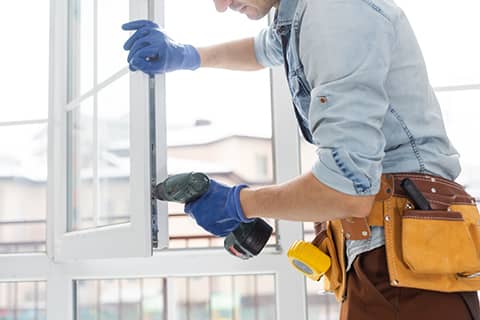 Expert Windows from Titan Contractors
Are your windows outdated or showing signs of wear and tear? Titan Contractors is here to provide you with professional window services that will upgrade the look and energy efficiency of your home. Our team has the expertise and experience to handle all types of window installations, replacements, and repairs.
Our Windows
At Titan Contractors, we offer a wide range of window services to suit your specific needs:
Window Installation: Whether you're looking for new windows for a newly built home or replacing old, drafty windows, we can help you choose and install the perfect windows for your home.
Window Replacement: If your windows are beyond repair, our team can provide efficient and effective replacement services. We can help you choose from a variety of styles and materials to find the perfect fit for your home.
Window Repairs: From broken glass to damaged frames, we can provide quick and reliable window repairs to restore the functionality of your windows.
Energy-Efficient Windows: We understand the importance of energy efficiency in your home, which is why we offer a variety of energy-efficient window options to help reduce your energy bills and improve the comfort of your home.
Why Choose Titan Contractors for Your Windows?
At Titan Contractors, we are committed to providing our clients with exceptional customer service and high-quality workmanship. When you choose us for your window needs, you can expect:
Expertise: Our team has years of experience and training in the window industry, so you can trust that we will provide you with the best possible service.
Personalized Solutions: We understand that every home is unique, which is why we take the time to understand your specific needs and provide customized solutions.
Professionalism: We are committed to professionalism in all aspects of our work, from our communication with you to our clean-up process after the job is complete.
Quality Products: We use only the highest quality window products to ensure that your windows are durable, energy-efficient, and aesthetically pleasing.
Don't wait any longer to upgrade your home's windows. Contact Titan Contractors today to schedule your window services and improve the look and feel of your home. Call us at (817) 473-7663 or email us at info@therooftitan.com.